It's a full-time job ensuring the numerous light fixtures in your commercial facilities are working properly. Instead of letting bulbs burn out or dealing with rising energy costs, let
Light'n Up, Inc.
help. We provide a full range of commercial lighting repair and maintenance services in Anchorage, Alyeska, Palmer, Point MacKenzie, and Wasilla, AK to keep your lights on and functioning to their fullest.
---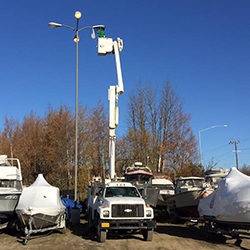 Commercial Lighting Installation & Repair
We go above and beyond to deliver commercial lighting repairs that keep the lights on in your facilities. Whether you've got dozens of lights or thousands of them, we're well-equipped to see that each and every fixture and bulb gets the attention it needs.
Often, our customers contact us for bi-weekly and monthly service visits, however, we're able to tailor our service calls around the unique needs of your building. Some of the many maintenance and repair services we offer include:
Interior / exterior / pole lights
General service calls
Group re-lamps
Upgrade to energy-efficient bulbs and ballast
Upgrade to LED bulbs or fixtures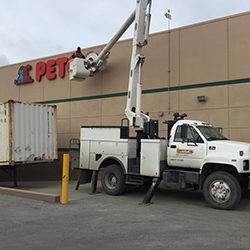 Sign Maintenance & Repair
As a leading commercial lighting replacement service in Anchorage, AK, we also deal heavily in commercial signage. No matter what type of lighted sign you have or what your sign maintenance needs might be, count on us to help. Some of our routine services include:
Replace bad bulbs
Replace ballast
Re-lamp signs and clean faces
Upgrade to LED lighting
Fix and paint sign cans and poles
Our bucket trucks go up to 54 feet of working height. We have two different size boom trucks as well, with 42- and 54-foot working heights. The bigger boom has a material handler on it, giving us the ability to lift and mount signs up to 1500 pounds.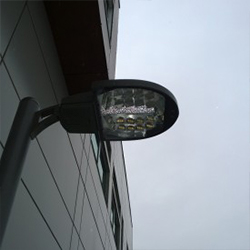 Pole Light Repair
For campuses and facilities that utilize pole lighting, we provide extensive services designed to keep them shining bright. Our crews work quickly to deliver services such as:
Replace bulbs
Install new heads
Replace damaged pole
Upgrade to LED lighting
For more information about any of the residential and commercial lighting installation capabilities we offer or to inquire about the unique needs of your facility, please contact us today at 907-333-0879.